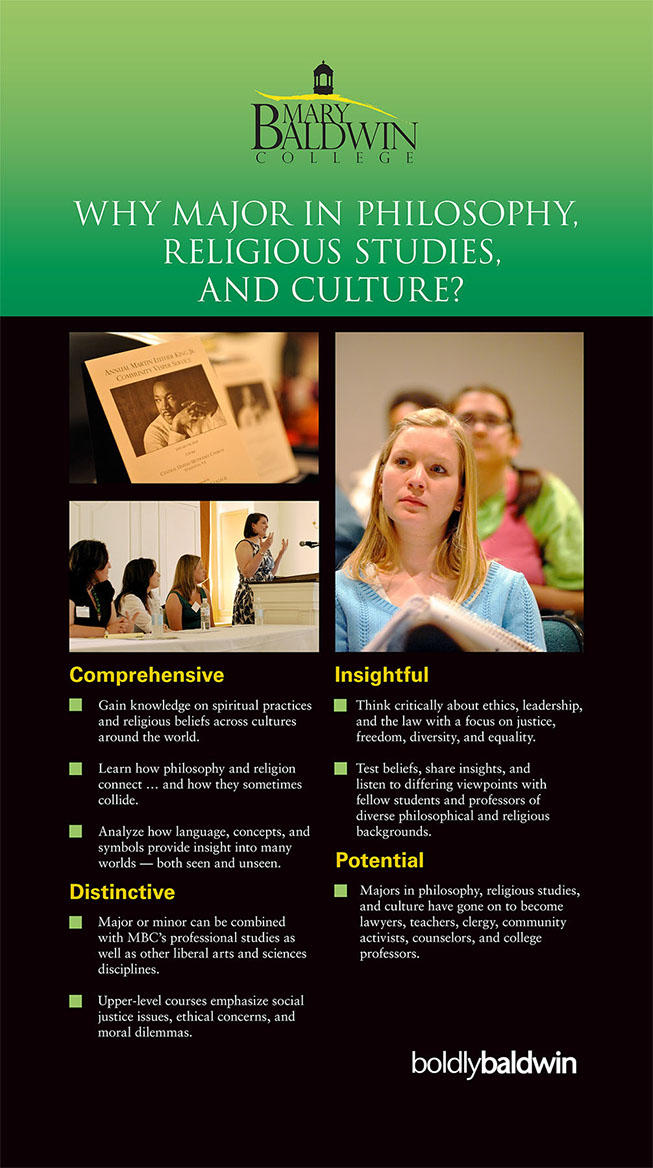 I interned with Mary Baldwin University (formerly Mary Baldwin College) to create a set of pop-up banner posters advertising a new major and minor on campus.
These posters were displayed at the major's fair, an event held for prospective students and freshmen to help them decide on and declare their majors.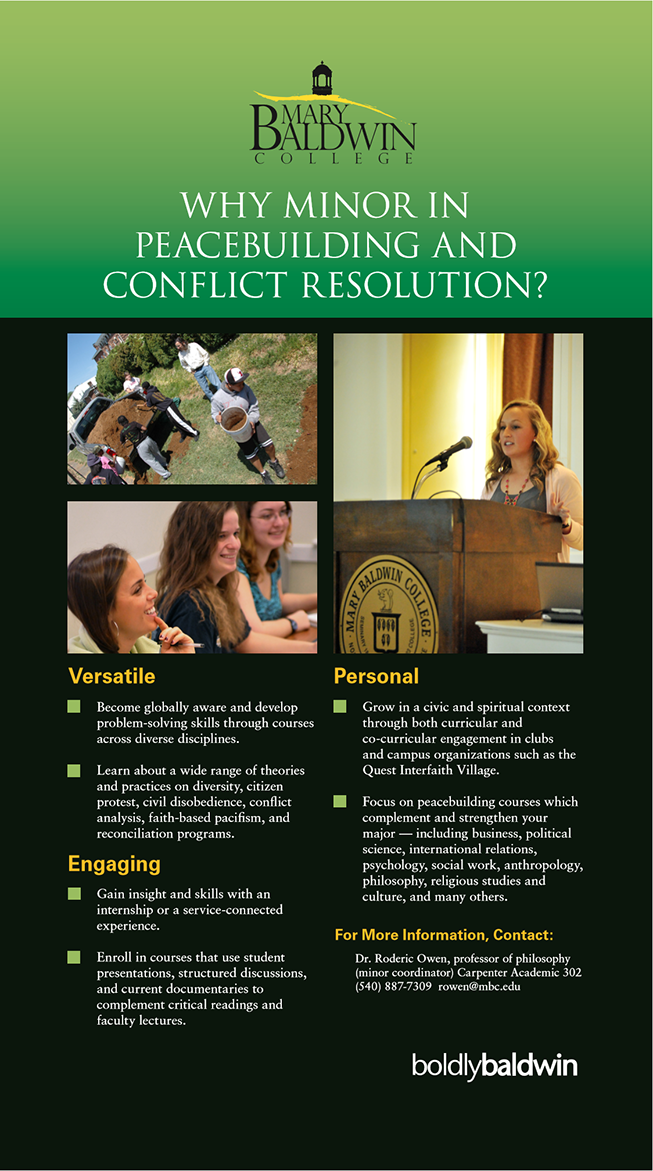 Copyright © 2018 Nutmeg Nautilus.