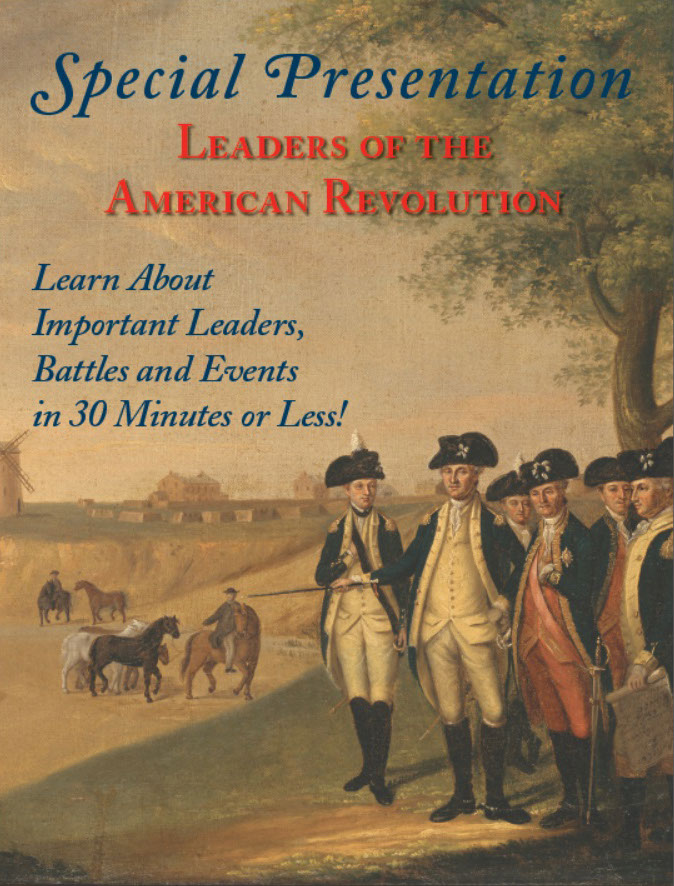 Special Presentation Poster
I designed this poster for Jamestown-Yorktown Foundation's Special Presentation program at the American Revolution Museum at Yorktown.
I also designed a set of time cards, mounted on museum board, for staff to attach beneath the poster so guests could see when the next presentation would be held.
Copyright © 2018 Nutmeg Nautilus.